We understand that bringing aboard the right person for a high-level position is vital to the security and financial future of an organization. As part of our commitment in providing unparalleled services to our clients, The Rockpointe Group offers Retained Search services in addition to our professional Contingency Recruitment services.
For Retained Search, our meticulous attention to client needs sets us apart. Responsive, thorough service & confidentiality are components of this process. The Retained Search represents a commitment from the client and The Rockpointe Group that conveys a clear message to the potential candidates that the client company is serious about filling the position.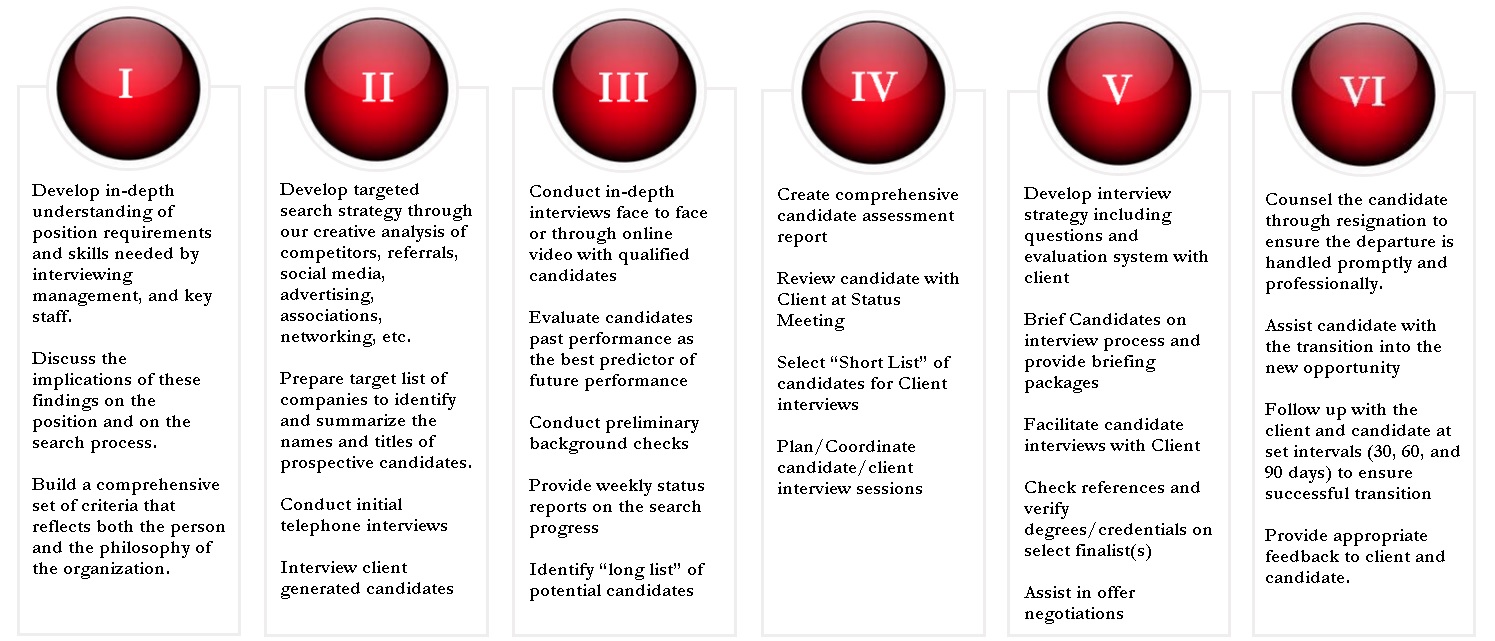 The Rockpointe Group's retained search service is equally divided into three installments based on the first year's anticipated compensation for the position calculated at 33 1/3% fees. The initial retainer is due upon contract of the search and the second installment is due 30 days later, and the final installment is due upon successful placement of the candidate.